StepSmart Fitness Case Study Solution
Alternatives
Alternative – Development of Sales Plan
Sales Plan development serves as a road map for any organization to move forward and flourish. It makes the sales plan most effective by measuring the success. It provides the sales team with a particular task to focus on, which will determine each team member's capabilities to fit according to sales objectives.(Aten, 2019) Building of effective sales plan requires a focused statement of vision, brand promise, industry state, upheld strengths, target market, value proposition and leadership cadence.
Alternative – Coach your team
Prioritizing the professional development of your team through building their confidence and providing coaching results in higher productivity. It allows the set of skills to stagnate. Therefore, coaching should be personalized, continued and focused on skills rather than numbers.(team, 2018)With the fact, each organization wants their workforce to hold tools leading towards success through training in the right way. As a result, employees'morale and their satisfaction towards their job will be increased with the noticeable growth in productivity leading to high financial gain.
Communication for particular problem:
To assess the issues behind the problem faced by the organization, Cooper analyzed the data which mainly included district's gross margin details, compensation, sales and specific attributes according to the potential and size of each territory. After data analysis, he communicated with all sales person to determine their character and effectiveness in their performance for better understanding of their personality traits and the territory.
Findings:
StepSmart had been facing decline in their sales, for which Sheridan had asked Cooper for advice through analyzing sales data in comparison to United States Sales. In the New England region, Cooper had evaluated the data but other than sales data some things were needed to be evaluated which were mainly the behavior, interest and performance of sales person. For this reason, Cooper spent two days with each sales person and found the reasons behind their ineffective performance. According to him, the sales team needed to be coached as their training is not strong enough to improve the sales rates of the organization.
Exhibits:
Exhibit – Variables of problem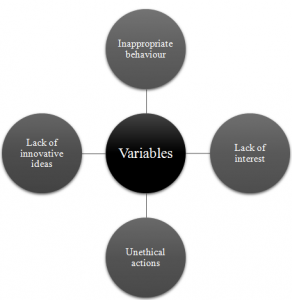 Exhibit - Alternatives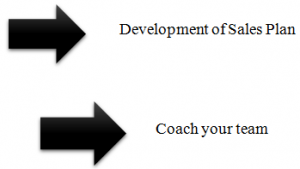 This is just a sample partical work. Please place the order on the website to get your own originally done case solution.