Black Canyon Coffee Case Solution
Black Canyon Coffee Case Study Solution
BCC Competitive strategy
BCC has adopted a strategy that is not similar to Starbucks. Unlike other brands who have imitated star buck in every possible way from the theme to the menu. BCC doesn't want to be like Starbucks because they are aware of the fact that they can't compete them directly. Therefore their motive was to differentiate themselves from Starbucks. Better services are products are provided at the shop. The first thing they differentiated themselves from Starbucks was to keep their prices extremely reasonable (exhibit 3). The prices of BCC were almost 10%-15% lower as compared to Starbuck and Coffee World.
Secondly BCC offered a food menu of nearly 100 items instead of only offering sandwiches and other few items in other shops. Along with hot and cold beverages, western, Asian and Thai specialties were also served at the outlets. BCC was extremely unique with their food offerings.
Growth Strategies
Black Canyon Coffee will benefit if the expansion is strategically operated. These include:
Expansion through Kiosks:
Productivity of a kiosk is double to that of the restaurant. It provides company a high profit margin with minimum human effort. It significantly expands the retail business. It will increase the customer base without costly investments and large infrastructure space.
It reduces customer time, and gives them a confidence that the company is using latest technology for better customer experience. Kiosks reduces business cost as it provides more services at relatively lower cost. Kiosks although require a regular maintenance along with a custom developed software. It's installation and authorization cost is high.
Sell branded premium coffee beans in market
Selling packed branded coffee in super markets and retail outlets will not only increase the sale but will also increase the exposure since the brand will enter into the new market. As coming to the shops for coffee may appear inconvenient to some people, the branded coffee packets will provide customers with coffee in the comfort of there homes.
Further, it will increase the sales and revenue for the company without going through the costs of infrastructure and installation process when compared with the kiosks and shops
Expand in niche high end business:
Expanding into American and European high end restaurants business niche market will increase company's exposure. For this however, English training sessions need to be conducted since operating in those countries would require proficiency in English. Marketing efforts have to be improved in western areas since they are unaware of the new brand. They have no knowledge of the company's menu and products.
Full-fledged marketing campaign
Proper marketing campaign will help the company compete the giants of the industry. Campaign should be mainly focused on how the brand is different from its competitors' brands, and how they have lower prices with the best quality. Coupons and reward program can be started for retaining the customer. Advertisements in newspapers and TV channels can also prove rewarding in increasing customers. Use of internet is very essential; a menu displayed online might save people from a lot of trouble which they might face without any proper knowledge of the products' price.
The company needs to start with the selling of prepacked branded beans in their stores for about 6-12 years. This would create convenience to the existing customers and maintain their loyalty. The company then should shift to selling packed coffee beans in the local market in order to increase brand awareness in the local population. Once the sale and profits become increasingly steady, the company can then start their expansion to other parts of Thailand. BCC should dedicatedly focus on building firm existing grounds first, before expanding to other parts.
Exhibit 1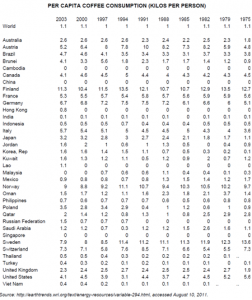 Exhibit 2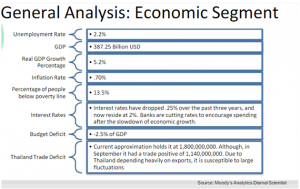 This is just a sample partical work. Please place the order on the website to get your own originally done case solution.
Other Similar Case Solutions like
Black Canyon Coffee