Dropbox Company Pricing Case Study Solution
Table.1 Market Performance Profile
Firms
Attributes
Total

Rating

Market Share
Storage
File Sync.
File Sharing
Security
Dropbox
6
8
5
10
29
24.03%
Google drive
10
7
6
7
30
34.72%
One Drive
6
7
9
4
26
10.94%
Box
3
3
2
1
20
10.69%
Comparison of Dropbox Pricing with Its Competitors
On the basis of above highlighted consumer perceived benefits of Dropbox as well as its competitors and consumer perceived pricing of their each products, three value maps have been constructed according to which Dropbox lies on the value equivalence line VEL relative to its personal plan. While in standard product pricing, Dropbox is positioned below the VEL, which is known as value-advantaged position. But here One Drive also lies below not only the VEL but also the Dropbox. Contrary, Box is positioned above the VEL which is called as value-disadvantages position. Lastly, as per the advanced pricing plan Dropbox fall below the VEL but positioned above the One Drive. Overall pricing map denotes that Google Drive stood first in value map, Dropbox second and One Drive third while Box is lagging behind.
Appendices
Appendix-1: Value Maps
Personal Plan Pricing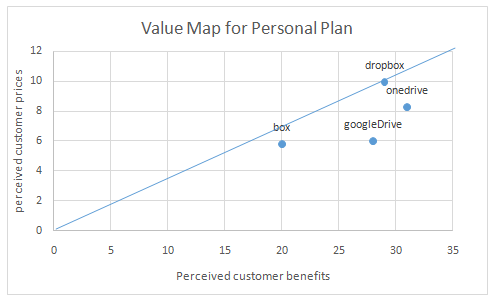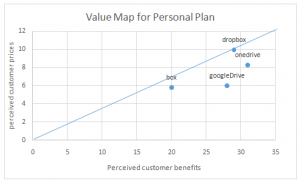 Standard Plan Pricing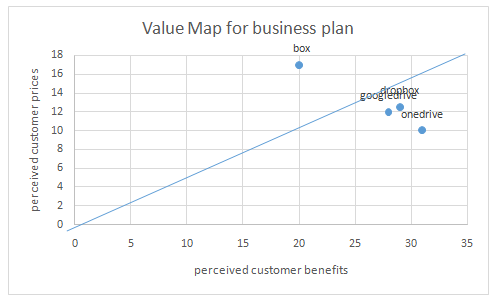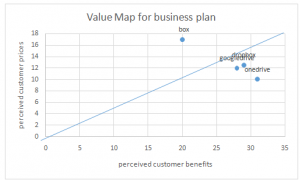 Advance Plan Pricing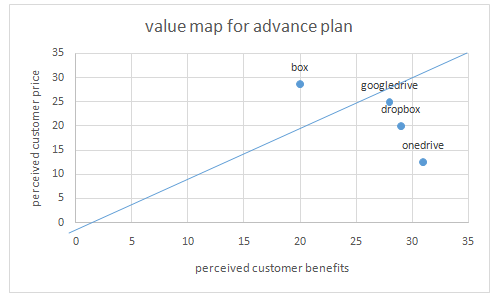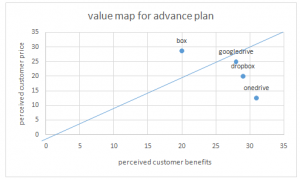 This is just a sample partical work. Please place the order on the website to get your own originally done case solution.
How We Work?
Just email us your case materials and instructions to order@thecasesolutions.com and confirm your order by making the payment here